Baidu Rainbow Slide: How to solve the steep problem of ramp
Views: 352 Author: Site Editor Publish Time: 2019-06-14 Origin: Site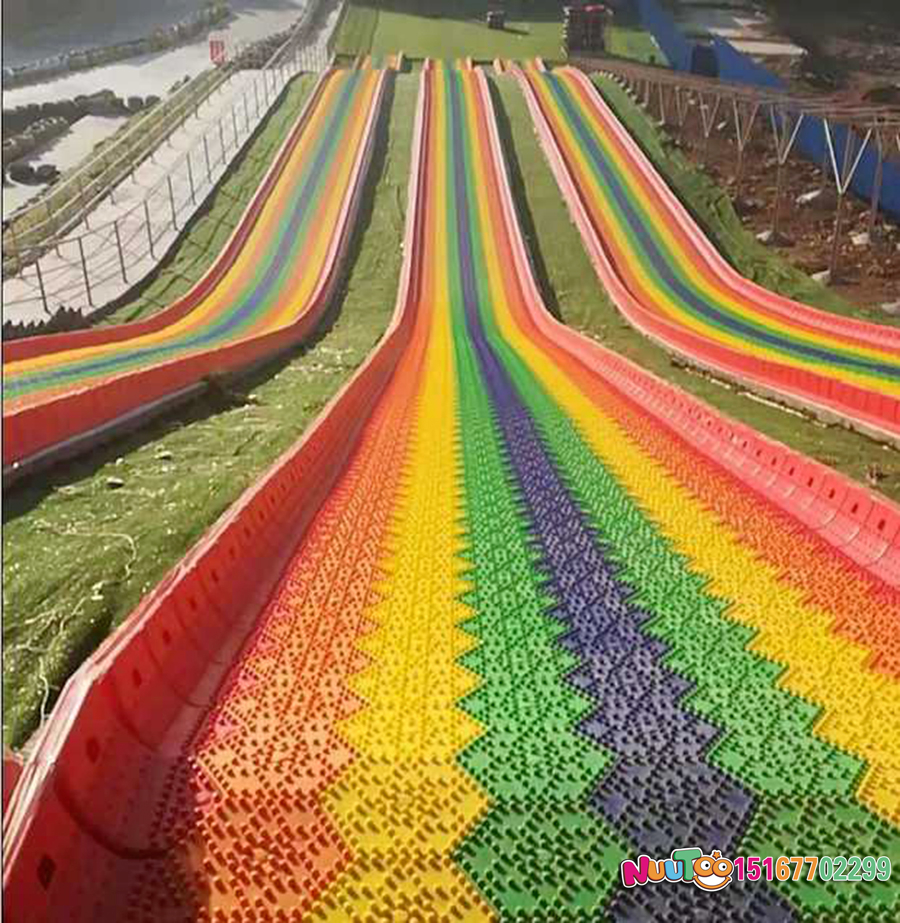 In the natural scenic spot, it can attract more tourists from the natural scenic spot, but the difficulty of construction is very difficult. Because the mountains in the natural scenic spots are steep, the slope is large, and such places are not suitable for building rainbow slides, it will increase the risk of this project. In fact, this problem is not a solution, because the Rainbow slide of Baiyougou is built in a steep place, but it also achieves a good play experience, which is popular with many people.
Baidu Rainbow Slide: How to solve the steep problem of ramp
Baiyou is built in Fuzhou, Fujian Province,slideBring more highlights here, colorful slides are far more beautiful, as if a rainbow bridge hangs in the sky. So how does Baidu Rainbow slide be built on a steep mountain? This issue can be solved by multi-level slide! Overall, it seems that the hillside is relatively steep, although the rainbow slide manufacturer can develop slide according to the terrain, but if the ramp is too steep, the cost of construction will be greatly improved, and the slope of the mountain is not realistic, then slide through multiple levels You can solve this problem.
There are multi-level components of the Baiyutou Rainbow slide. Each level is equivalent to a small slide. Visitors can fall from high levels, which is also very good. There is a small platform between each stage slide. Tourists have a short pause after sliding to this, and then they can then slip down, so they slip to the foot of the mountain. There are some differences between multiple slide experiences and past overall slides, but it is also more fun. Many tourists will choose from the rainbow slide, so they can experience the feeling of dry land skiing, and there are also skiing fun in the southern cities in Fuzhou, which is a lot of people like many people.
Baidu Rainbow Slide: How to solve the steep problem of ramp
Baiyigou Rainbow slide does not require tourists to have professional ski knowledge, as long as there is a snowy ring, you can sit above the fall. The slope of each level is not very large, so that the impact of tourists can slow down, it can be slid down with a slower speed, and it is easier to accept. This project is not subject to time, as long as the outdoor is suitable for activities, you can experience this rainbow slide project. Although this project is built in the natural scenic spot, although there is a rugged terrain, it is still possible to serve the tourists like the ordinary slide after smart design, don't have fun.
related suggestion:Colorful slide operation Dry snow slide precaution Rainbow slide equipment