Colorful Wedge Snow Slide Joining: Easy to start a business, go on the road
Views: 235 Author: Site Editor Publish Time: 2019-05-29 Origin: Site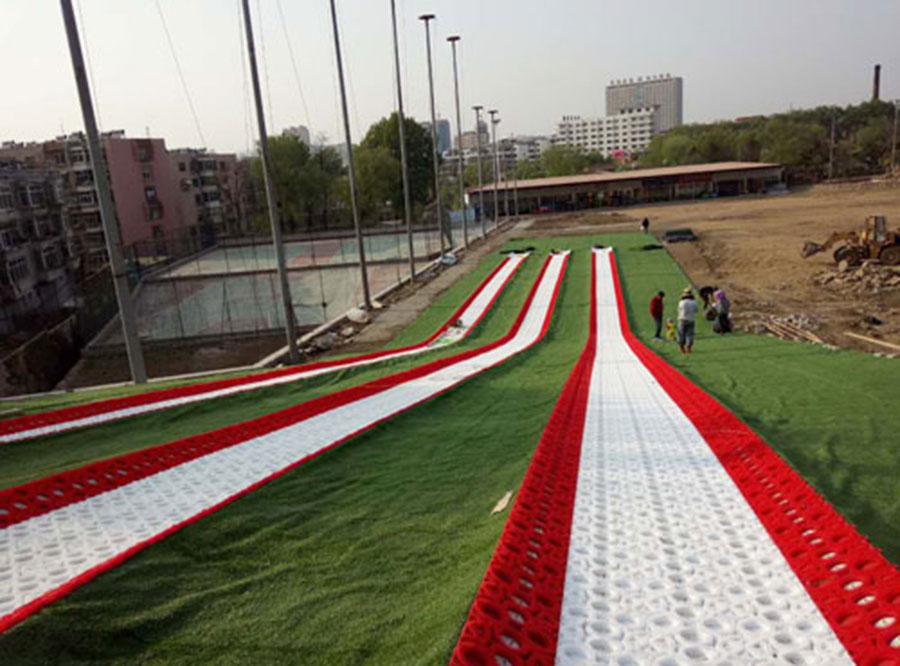 The Qiguo Rutch Snow Slide joined for most investors, this project's investment amount is between 100,000 and 200,000 yuan, and the future market development prospect is very good, there is a broad market. For those who want to start a business, you can consider this item from the following aspects.
Colorful Wedge Snow Slide Joining: Easy to start a business, go on the road
One-time investment of more than 100,000 yuan, can run for many years in a row, and the cost is fast. The main part of Quality Leading Project Investment is the equipment and installation cost, and selects Colorful Hill.Drought snow slideJoining can make investors more worry-free. After joining, you can enjoy the service provided by the professional team, the ramp made of PP materials, better quality. They will also perform a ramp design according to the terrain conditions of the site, so that the whole slide and the gain of the glory are better, and the superb ski experience is achieved. The cost of joining is a one-time investment, but this ski can be used for a long time. Material wear resistance is very good, almost no equipment maintenance, as long as you regularly clean it.
It is not high for the venue, and you can choose the outskirts in the rent of a cheap. Another cost spending of the Qiguo Snow Slide Joining is the site rent. If you are in the market center, the rents will be high. And Qi Qiangpo has not requested the place, you can settle in the mountainous area, you can settle in the playground. So investors can choose to have a relatively cheap place, such as outskirts, here can also be based on colorful slope, forming a play park, achieving scale development, can attract more tourists, improving passenger traffic means income increase, Higher profits can be achieved. This project is worth investing in, the entrance threshold is low, and the income is considerable.
Colorful Wedge Snow Slide Joining: Easy to start a business, go on the road
The professional technical requirements for staff are not high, and the labor cost is controllable. Unlike professional ski resorts, there must be ski coaches to help tourists skiing. As long as they can help visitors enter the site, this project is easy to operate, visitors can experience themselves on the slide. It is guaranteed in security, because there are fences around the slide, and the slide width can reach more than three meters, and it is possible to accommodate more side, and the slope of the ramp is low, the sliding speed is controllable, and the security is very good. After the Qiguo rigs, a ski trail has three to four service personnel, and each month will not exceed 20,000 yuan. This cost is low.
related suggestion:Colorful slide investment Drought snow slide Rainbow slide investment