Scenic slide equipment What are the advantages of the Glass Plane?
Views: 268 Author: Site Editor Publish Time: 2019-06-18 Origin: Site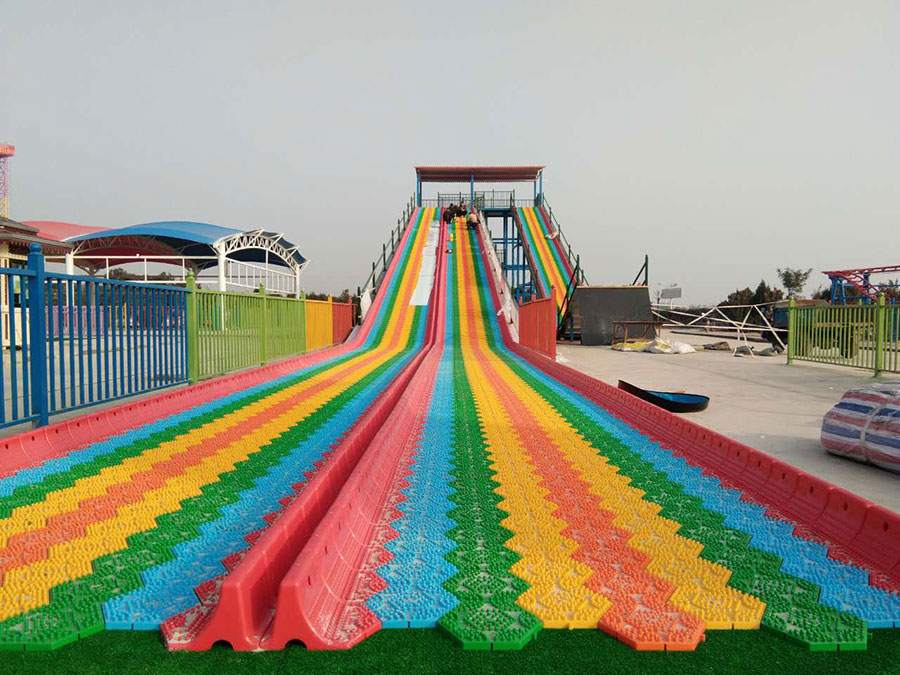 Scenic slide equipment can provide a safe channel for the scenic spot, and the slide also provides a new choice for tourists. You can go down the mountain through the slide, this experience is very good. We all know that there is a glass plank in some scenic spots, which allows visitors to be better in the scenic spot, then what is the advantages compared to the slide and glass stack?
Scenic slide equipment What are the advantages of the Glass Plane?
Scenic slideThe cost of the equipment is low, easy to install. The construction cost of the Glass Plane Road is high, not only high cost, but also the cost of installation. Because of the particularity of the material of the glass, it takes a high technology to install. The material of the slide is a PP material, and it is more convenient to install, and the cost is slightly lower. Installing a slide in a place in the mountains is lower. Although the glass plank can make visitors to see the surroundings, it has no slide experience better. If a tourist has a terrorism, then the glass plank path is not suitable. Overall, the adaptability of the slide is stronger, and the general tourists can accept slides. And the slide can be used as a choice of the mountain, and the band is more fun.
Slide equipment is not high in terms of terrain conditions, and there is a protection measures around the slide. Tourists will not slip out the danger, suitable for tourists of all ages. The use of the glass plank is not like this, and not all places can be built, and only a small type condition is in a glass plankway in the place where a few topographical conditions meet. The use of the scenic slide equipment is convenient and safe. The slide can be built along the mountains so that everyone can see more scenery. Visitors can decline directly from the slide, and each segment is different, you can control it yourself, you don't need other protective equipment, which is more convenient to use.
Scenic slide equipment What are the advantages of the Glass Plane?
The glass plank is equivalent to a road made with a glass. Tourists are only moving above, there is not much entertainment, and the glass plank road is not suitable for construction in the steep place, and the slide can be laid in a variety of places, for the scenic spot Added an entertainment project. The entertainment of the scenic slide equipment is stronger, the slide can simulate the feeling of skiing, and can bring a better entertainment experience. The scenic slide is an extension of the general slide, just built in the scenic spot, providing more play equipment for visitors, making the attraction of the scenic spot have also increased a lot.
related suggestion:Colorful slide operation Dry snow slide precaution Rainbow slide equipment