The perfect combination of children's cinema and playground
Views: 7 Author: Site Editor Publish Time: 2018-05-04 Origin: Site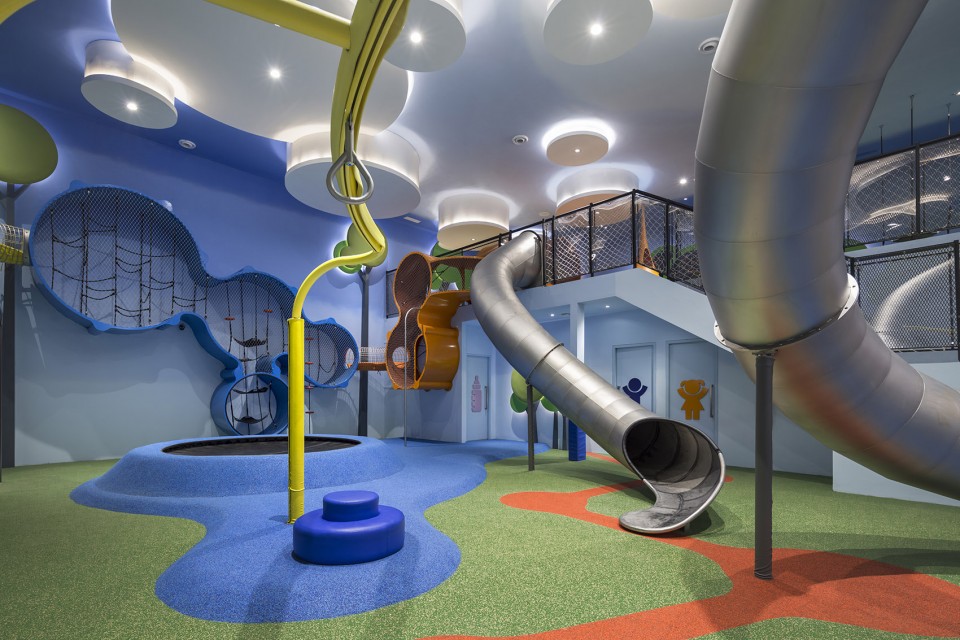 Although many people have complained about the noisy bear children in the cinema, few people have thought about it. In fact, this group of bear children who can't sit still can create business opportunities. The cinema line of the Indonesian consortium Lippo Group is the fastest-responding. In Tangerang, Indonesia, they created the first new children's cinema in Asia for children aged 3 to 10.

According to the Jakarta Post, some parents expressed their satisfaction with the theater.
In the past, they took their children out to watch movies. In order not to affect other audiences, much of their energy was spent on "controlling" children who could be noisy at any time. At the end of the day, the whole family could not really relax and enjoy the process of watching movies. However, in this new theater, they no longer need to worry about this problem, on the one hand, because the surrounding audience is basically a combination of children and parents, on the other hand, if the children really can't stand, they don't have to sit honestly. And you can happily go to the various entertainment facilities in the cinema.
There are two entertainment areas in the auditorium. Children can slide along the pipe slide into the ball hole in front of the screen, or they can run to a small playground at the back of the seating area. There are more choices.

Trampoline,

Climbing rod,

stainless steel

Slide,

Swing and climbing wall

Wait. The movie room will be open an hour before the movie begins to show, and children can play in advance.

Responsible for the cinema design is Singapore's architectural design company DPA, which has been considered in many details. Such as the lighting design of the auditorium.
In the general cinema, after the start of the show, the light source will be turned off, leaving only the floor lamp with extremely low brightness. In order to prevent children from wrestling halfway in the middle of the movie, DPA deliberately designed lighting fixtures on both sides of the cinema, with a lollipop-like wall lamp on one side and a built-in fixture in the aisle on the other.

The design of the seats is also unique. In addition to the regular cinema seats, there are sofa beds, bean bags and lounge chairs. However, the price of the different seats is slightly different. According to the price list of the official website, the price of the sofa bed is the most expensive, about RMB 104 per game, while the other seats are priced at 52 yuan.
The entire cinema covers an area of ​​approximately 750 square meters and can accommodate a total of 106 spectators. Its openness is largely a reflection of the cinema's ambition to seize the Indonesian market.