What are the development trends of colorful slides in China?
Views: 240 Author: Site Editor Publish Time: 2019-06-24 Origin: Site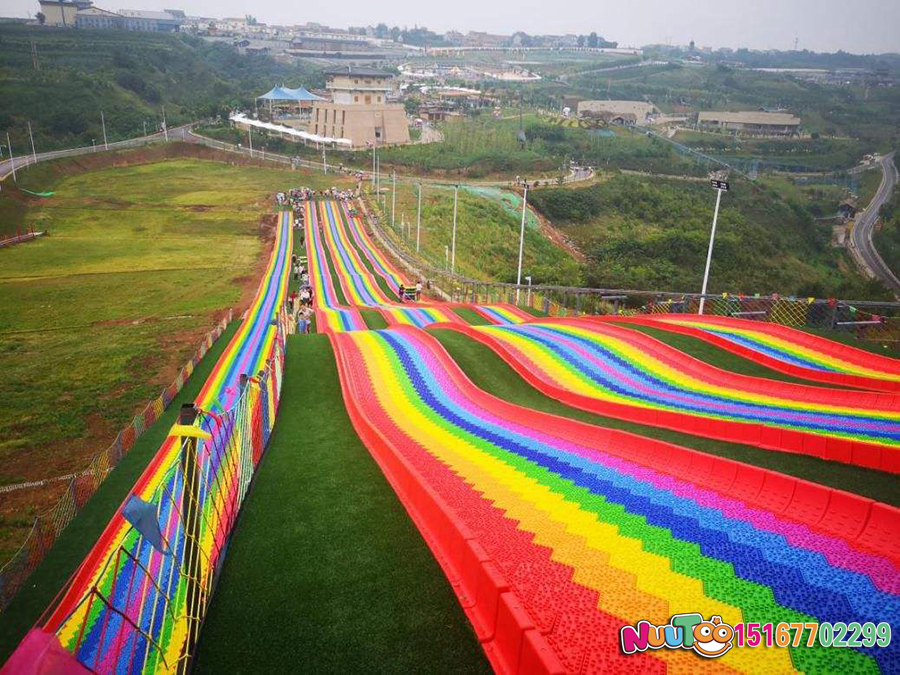 Many people want to do investment, find a suitable business project can be developed as a career, and can also drive employment. At present, the rainbow slide is a very good project, which is very popular in the country, many scenic spots, and playgrounds have introduced rainbow slides. What is the current development of colorful slides in China? If you want to do investment, you can come and learn.

What are the development trends of colorful slides in China?
Colorful slideIn the booming stage, the market has a large space, and many regions are still in a blank state, which is a good project for investment. The competition of the domestic colorful slide is not very intense, and there are many places to be developed. If you see the opportunity, you must hurry, first to occupy the market, so you can achieve better business. As a play project, it has a certain radiation area, and in a medium city, there is generally one to two, if too many, everyone can not make profitable. So everyone should join in advance to prevent saturation in the market.
The investment scale of the Colorful slide project is gradually expanded. Many people are first starting with small projects, waiting until the operation reaches a certain scale, will add investment. The domestic colorful slide is a project with a good earning effect. For small investors, under the conditions of the funds, we will start from the small project, and then have accumulated and reward investment. In fact, the scale of the rainbow slide is very good. If the money is small, it will ensure that the single slide can, if there is more money, then it can increase the slide, but also extend the slide, which can improve The ability to receive tourists.
What are the development trends of colorful slides in China?
The types of colorful slides will gradually increase, with the increase in the species of the material, the rich slide style, the colorful slide will have more content. The domestic colorful slide is the development of the dry snow slide project. Now there is a glass slide, water glass slide, slide slide, scenic slide, etc., there will be more content in the future, for tourists Provide a richer experience. The colorful slide is gradually developing. This project itself has both entertaining and sporty. It is a raw play project, which is very attractive to everyone. If you have good business, you can add other projects around the surrounding, making a comprehensive amusement project, which can get scale efficiency and improve profitability.
related suggestion:Colorful slide operation Dry snow slide precaution Rainbow slide equipment