What is the advantage of such a high price for stainless steel slides?
Views: 48 Author: Site Editor Publish Time: 2018-07-20 Origin: Site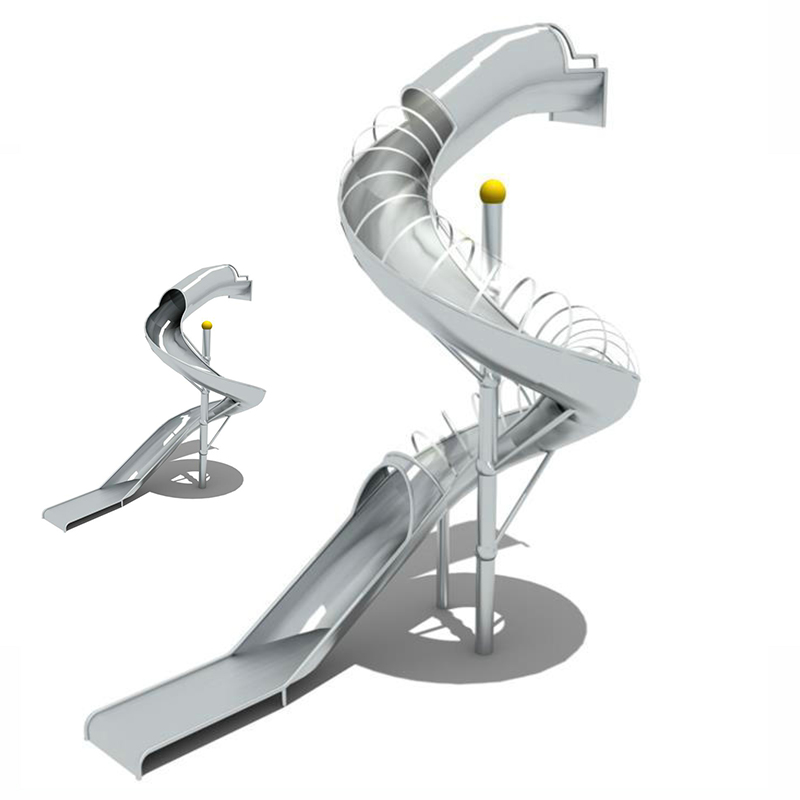 With the development of the amusement industry, the quality assurance of amusement equipment products has attracted more and more attention. Quality, popularity, and structural functions are also places where manufacturers' needs are highly valued. The stainless steel slide is a relatively new type of amusement equipment.
Compared with the traditional plastic material slides, such as rotational molding, mold production, slide size and shape, stainless steel slides not only have good weather resistance, but also have a long service life. In use, the stainless steel slide is more environmentally friendly and has the advantages of corrosion resistance, smoothness and smoothness compared to the general material. The style, shape and length of the stainless steel slide can be tailored to the requirements of the customer. It is a highlight of the installation and commissioning of various venues.
Since the stainless steel slides on the market use 304 stainless steel, they are expensive. So why is the price of stainless steel slides so high, and what advantages does it have? First of all, what is 304 stainless steel, 304 stainless steel is a common material in stainless steel, the density is 7.93g / cm3, the industry is also called 18/8 stainless steel. With high temperature resistance of 800 degrees, it has the characteristics of good processing performance and high toughness. It is widely used in outdoor amusement facilities and water amusement equipment and food medical industry. 304 is a versatile stainless steel that is widely used in the production of amusement equipment that requires good overall performance (corrosion resistance and formability), such as spiral slides, multi-curved non-standard landscape play and other products. 304 stainless steel is a grade of stainless steel produced in accordance with American ASTM standards.
Stainless steel slides are a major breakthrough in the shape and appearance of slides by designers who have successfully broken the limits of creative inspiration. In the pursuit of differentiation today, stainless steel slides stand out in the same slides with a variety of appearances, and are highly sought after by children and a new generation of parents.
Recommended Products:Stainless steel slide