What kind of development trend is developing outdoor children?
Views: 1310 Author: Site Editor Publish Time: 2020-09-16 Origin: Site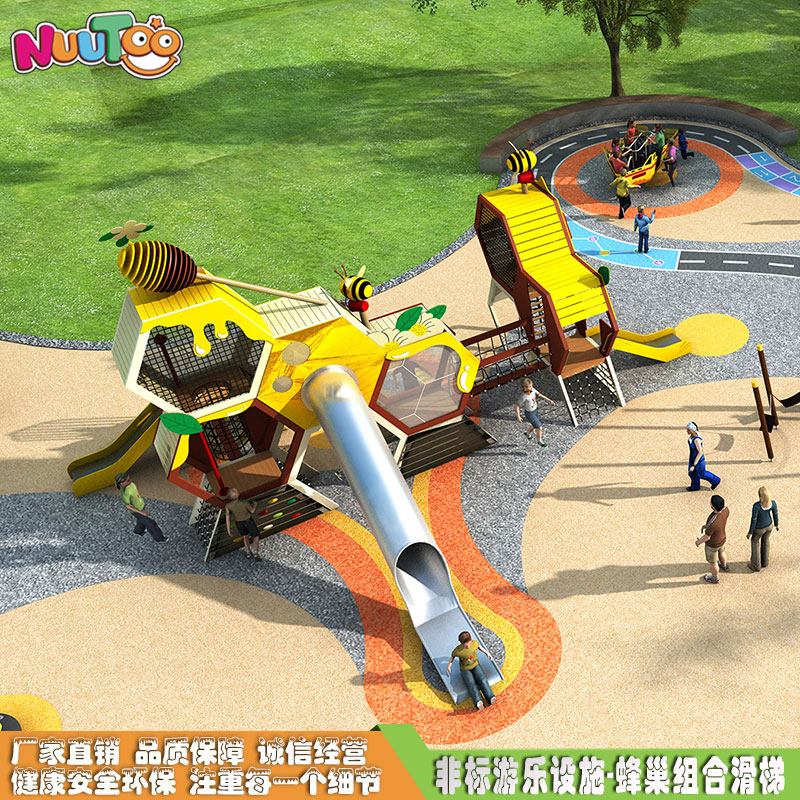 Outdoor children's play is a very broad development industry that contains both traditional children's playgrounds and outdoor open-air children's fitness equipment. Attributing, children's play has a clear flying development in the development of recent years. In the previous article, the challenges and opportunities for the development of children's play industry are also introduced in detail, but they want to overcome the children's play industry. The precautions must pay attention to the new trends of these developments!
This article contains the following
1. emphasis on parent-child music products
2. The combination of traditional types of entertainment products
3. Strengthen the linkage consumer entertainment products
4. Conversion of bidirectional traffic back and forth
First, focus on parent-child music products
In the children's theme layout among the business, if only concerned with appealing to the child itself, while ignoring the real money to get the kids to spend the parents; if only concerned with the needs of the entertainment venues, while ignoring the invisible consumption among the venues , such as dining and shopping activities, which would lose the family's joint consumer demand as well as benefits. So focus on the development of parent-child co-play amusement products is very important.
Second, the combination of traditional types of entertainment products
Traditional types of entertainment products is more intuitive to reflect the children's needs, but now more parents are focusing on innovation and technology combine pleasure, for example, a combination of the story and the way Naughty tube, forming a new type of interactive experience, and joined the active area of ​​innovative and diverse, enhance consumer satisfaction among the families of parents and children.
Third, strengthen the linkage consumer entertainment products
Scene of the play experience is the real point is automatically pulled entertainment consumption. After the end of a form of amusement, giving parents matched the experience voucher or discount card, or is issued a number of discounts around the restaurant. As long as there is sufficient preferential can attract more families to spend, combining movement patterns and mechanisms for the kids to play, they can form a variety of joint consumption patterns.
Fourth, the conversion of two-way traffic back and forth
Using online marketing activities, attract customers to offline physical stores, through the APP or WeChat group, to convert the target customer group to the online user on a specific platform. In the same industry, a circulating launched passenger flow is formed, and the form of driving consumption is increasingly prominent. For consumption places, high quality activities and popularity will improve market occupation ratio.
Related recommendation: Amusement equipment industryIndoor and outdoor children's play facilitiesAmusement equipment manufacturer personalized custom play products