Where is the colorful dry snow slide, the site selection is easy
Views: 347 Author: Site Editor Publish Time: 2019-05-27 Origin: Site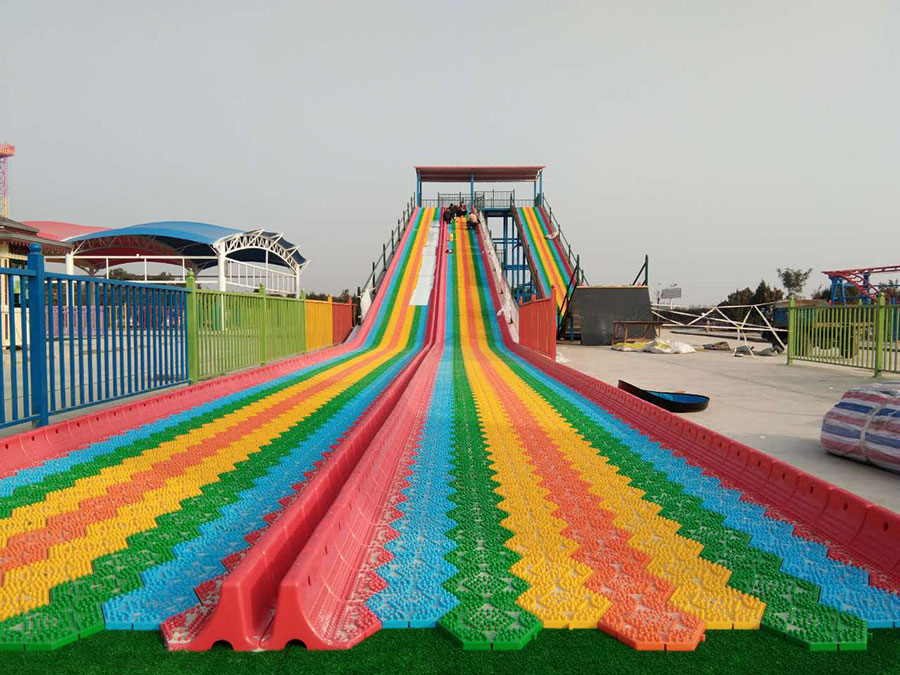 The colorful dry snow slide is a very fun ride, attracting many people to invest in business. In addition to choosing a good product, it is the most basic job for the operator to choose the operating site. Where is the colorful dry snow slide? In fact, this project has few restrictive conditions for site selection, and there are almost no restrictions on space requirements and surrounding environment.

Where is the colorful dry snow slide, the site selection is easy
Dry snow slideIt can be customized according to terrain conditions and has no fixed requirements. For example, to construct a dry snow slide in the barren hill, the length and width of the slide are designed according to the terrain height and the slope of the mountain. Designed according to local conditions and realized characteristic construction. This will not only save costs for investors, but also better adapt to the surrounding environment and form their own characteristics. Where are the colorful dry snow slides? For example, building a colorful ramp in the barren hills, the beautiful colors can bring a vitality to the surrounding environment, and have a good effect on the improvement of the overall environment.
The production area of ​​the colorful dry snow slides can be large or small, and it is planned according to the selected equipment. Some investors choose small snow and snow slides, so they can be assumed in small venues, which can save more space for rent. If you choose a large slide, you can choose to reduce the rental cost in the suburbs farther away from the city. Where are the colorful dry snow slides? In fact, there is no requirement for a specific location. The key is to look at the actual situation of the investor. If the funds permit, you can assume one in the square or amusement park in the city center. If the funding conditions are limited, you can choose a smaller venue or a city edge. area.
Where is the colorful dry snow slide, the site selection is easy
There is no need to consider geological factors when selecting a site. If you encounter collapsible loess, you can reinforce it. If it is a stone mountain, you can fill it. In short, it is almost possible to choose where it is, because the weight of the slide device itself is not large, the corrosion resistance and the wear resistance are very good, it is convenient to use, and it does not require too much energy in terms of maintenance. Where are the colorful dry snow slides? Investors choose according to their actual situation. If they choose to join the project, they will install the equipment for the investors. This is very convenient, which reduces a lot of troubles and reduces the investment cost of the operators.
related suggestion:Colorful slide investment Dry snow slide Rainbow slide investment