Where is the combination slide assembly map? How to choose a combination slide!
Views: 238 Author: Site Editor Publish Time: 2019-02-03 Origin: Site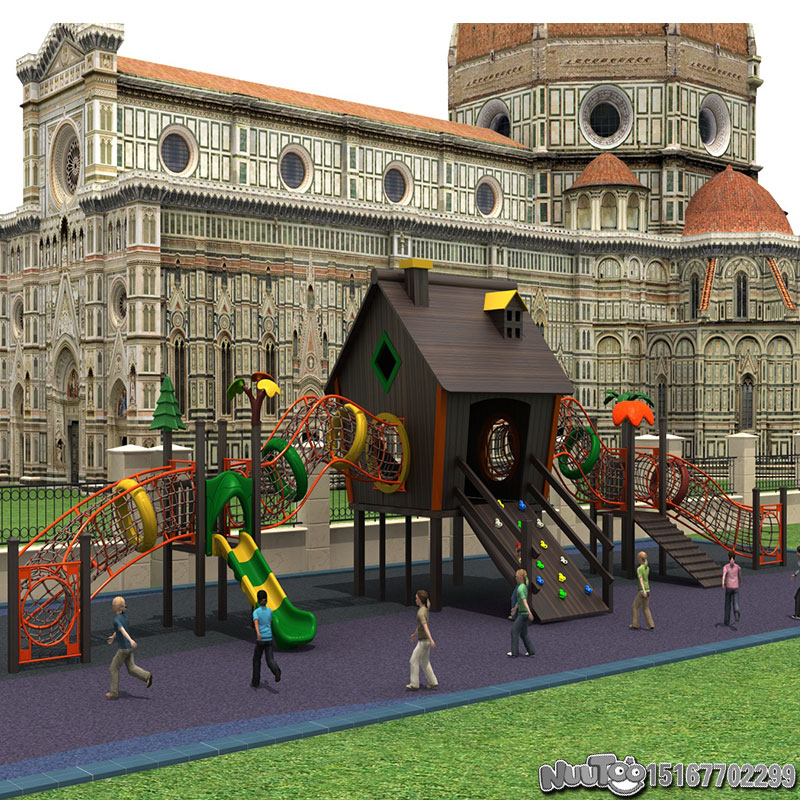 In the process of playing the slide, the children can feel the stimulation from the height, and the baby's tactile development can be improved. Nowadays, slides can be seen in many places, and many combination slides have already appeared since simple simplification. It meets the needs of the baby's more beautiful and comprehensive needs. The assembly diagram of the slides can be seen in some places on the Internet. For some reference, there are a number of aspects that need to be considered comprehensively when selecting a combination slide.

Where is the combination slide assembly map? How to choose a combination slide!
When you look at the assembled slide assembly drawing, you will find that the combined slides include a lot of components, not only the slides, but also the climbing pipes and the bridge mic top line and other parts. Combined, the combination slide has a straight rotation, as well as a roller, and the height will have some differences, the form is different, and the stimulation to the baby is different.
Children's combination slides, usually, from the height point of view, generally choose about 1 to 2 meters, the outdoor height may be slightly higher, and the size is different according to children's ergonomics for debugging ages The height of the combination slides used by children is also different. The slides used by children from 3 to 10 years old are more common. They can be played in many public places, indoors and outdoors.
Where is the combination slide assembly map? How to choose a combination slide!
When choosing a combination slide for your child, you should try to use a smoother, less prominent topic. There should be no excessive friction on the slide, and there should be no protrusions. Otherwise, the baby will fall easily during the game. Unexpected conditions such as bumps or scratches. If there is no corresponding protection measures, it is not recommended to buy.
The appearance of the children's combination slide must be beautiful, no matter what type, the color must be rich and meet the children's psychological requirements, can be able to attract children to play in the past.
By combining the slide assembly drawings, everyone can see some of the quality of the combination slides, whether it is from the appearance, from the color or from the style, etc., the quality is also good. Slightly higher. The selection of the combination slide should take into account all of the aspects described above.
Products Recommended:Kindergarten combination slide Outdoor combination slide Parrot combination slide