Where is the stainless steel slide mainly used?
Views: 63 Author: Site Editor Publish Time: 2018-07-20 Origin: Site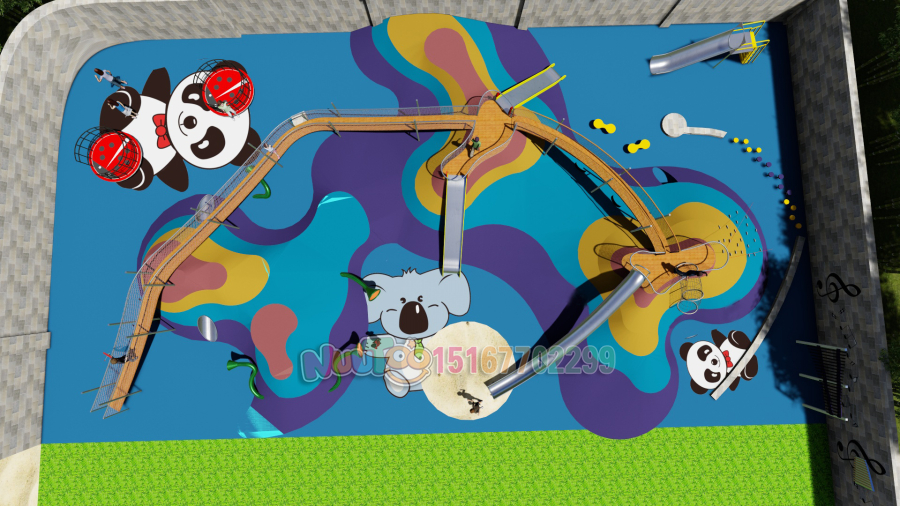 Indoor and outdoorStainless steel slideAs a kind of new children's entertainment project integrating entertainment, sports, education and fitness, it is very popular among children. The slide is a kind of equipment for children's sports activities. Whether it is in a large outdoor playground, shopping malls, parks, communities, scenic spots, the slides are indispensable, which not only plays the role of decoration, but also enriches the lives of the surrounding children.
Let me introducetemperatureState Letu Amusement Equipment Co., Ltd.Successful application case.
CoolStainless steel slideIt can be applied not only to parks and communities, but also to the attraction projects that the major shopping malls are rushing to introduce, which has become one of the important means of gathering popularity in shopping malls. Due to the height limitation, stainless steel can be hovered from the top floor of the six-storey building to the ground floor of the first floor. The spectacular scene is not language-readable.
The picture above is a case of Fuzhou Julong Slide Project. Taihe Plaza is located in the East Second Ring Road of Fuzhou. In order to further enhance the popularity of the mall through multi-party market research, Taihe Group decided to build the first indoor double-track slide in Fuzhou - "Julong Slide".
From the beginning of the project, Letu is doing everything possible to discuss the design project with Taihe until the construction is completed. Finally, the people of Fuzhou can enjoy a large slide that is shocking without losing safety.
Stainless steel slides often appear in kindergartens, playgrounds, etc., bringing relaxation and happiness to children. The picture above is a case of Shanxi Taiyuan Aobao Kindergarten Project. In 2017, Letu Amusement Outdoor Brand NUUTOO participated in the overall design, production and installation of the Aubao Juntai Campus Environmental Recreation Area. The structure of the dragonfly rises, falls, and swirls. The unique shape reflects the interior space, and the subtle design brings new vitality to the original area.
As a high-end amusement equipment project, the entry of stainless steel slides not only greatly improved the grade of the community, but also enriched the amateur life of the residents. At present, stainless steel slides have gradually replaced fitness equipment to become the standard of the community. The above picture shows the case of Hefei Zhonghaicheng Project. As the preferred amusement equipment supplier in China Shipping, Letu has been committed to participating in the construction of residential quality in China Shipping.
Stainless steel slides are a major breakthrough in the shape and appearance of slides by designers who have successfully broken the limits of creative inspiration. In the pursuit of differentiation today, stainless steel slides stand out in the same slides with a variety of appearances, and are highly sought after by children and a new generation of parents.
Recommended Products:Stainless steel slide