Why is the combination slide so hot? Have these popular reasons
Views: 126 Author: Site Editor Publish Time: 2019-09-24 Origin: Site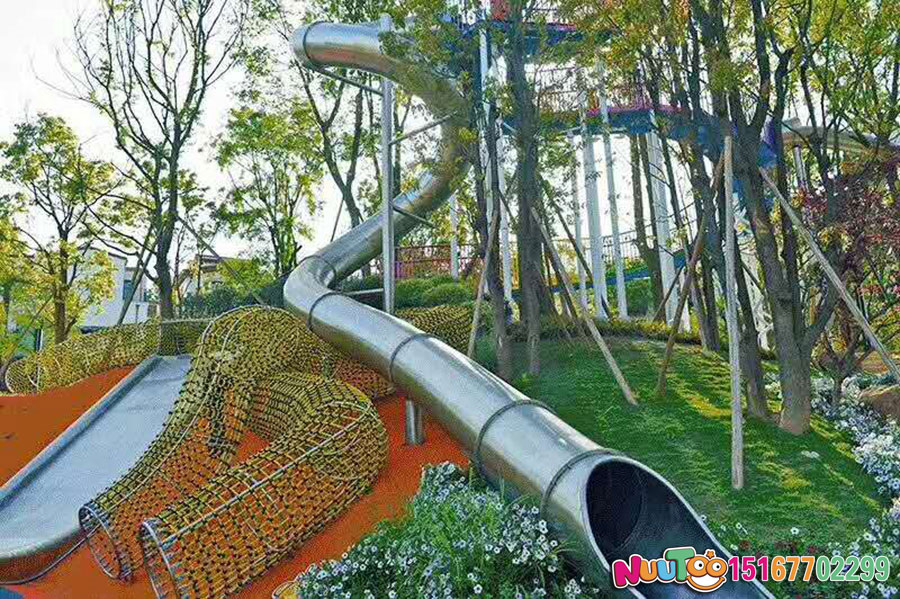 The child's happiness growth is the wish of every parent, and the process of growing with your child is also unforgettable. For the child, accompanying them is a variety of toys, and the combination slide is a popular one. Not only do you have a diverse game, but you can play with your friends, bringing fun, other toys can't match, the streets can see all kinds of slides, then why do it like this is so hot?

Why is the combination slide so hot? Have these popular reasons
The first is novel, the slide is a very combination.Playground EquipmentThe child can feel exciting in the process of playing, and the little friends are rushing to climb, and after invisible, they will exercise the child's winner, so the child's creativity and the body's development have a lot of help, and many large shopping malls will Put the slide on the first floor, because you can attract your child, then the child's parents will become the customer of the mall, and will promote everyone's consumption. This truth is to intuitively and shallow.
There is also a long time to play, can be arranged indoors or outdoors, and if it is outdoor slide, then other time is ok.
Many parents will take their children to play slides in idle time. You can bring a few small friends. Not only can you improve your child's friendship, and you will add your child's control, you can control your speed, feel exciting. This is the electronic toy does not have, and the current slide has passed many times, and the safety factor has been greatly improved. Parents can rest assured that they can play, they can handle some necessary work.
The child is running fast in the process of playing the slide. When the slide is slippery, the cells of the brain and the cerebellum will make the child's overall and coordination have a big progress, only to play well. Will learn well, now many parents have this idea.
Why is the combination slide so hot? Have these popular reasons
Combined slides are the inevitable results of market demand, and the trend will become more and more obvious. Parents have increased their children's education attention, and the advantages of combined slides will be further enlarged, and they are definitely only time to be time, so, If you want to invest in the customer, start with a very good business opportunity as soon as possible.
related suggestion:Combination slide Wood combination slide Children's combination slide