Xi'an Colorful Drought Slide: Colorful land, colorful experience
Views: 128 Author: Site Editor Publish Time: 2019-07-03 Origin: Site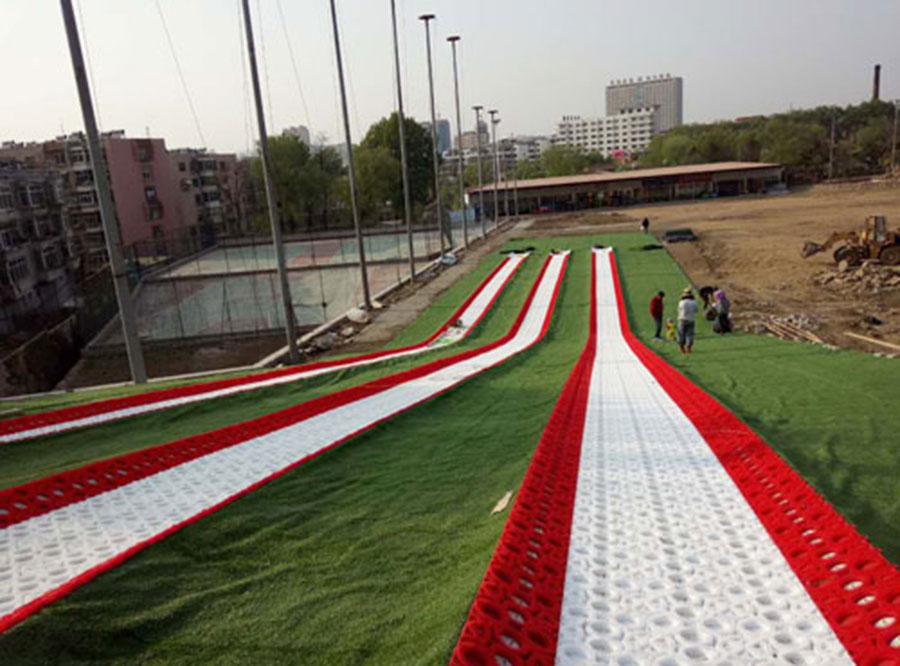 The Dry Snow Slide Project is an outdoor slide project that uses a professional equipment frame, which can achieve skiing experience, but there is no need for natural snow field. From the selection to the installation of the device, there are few restrictions. Slide can be installed in scenic spots, playgrounds, ridiculous mountains, grassland and other places. Xi'an Colorful Drought Slide is a well-known playground, so that the inland is not often snowing!

Xi'an Colorful Drought Slide: Colorful land, colorful experience
Drought snow slideAs the name, it is to set up a ski resort without snowing, but it doesn't need to be naturally snowing or artificial, because this equipment is the principle of gravity decline, plus professional equipment to realize skiing experience. Xi'an Qiqiang Duxing Snow Slide is like a rainbow, colorful, is a improvement of traditional slides, making the entertainment of this set of equipment more prominent. The experience of the dry snow slide is not a true ski experience, although there is no feeling of ice and snow, but this device can meet the needs of the whole year to experience skiing. You can experience it at any time as long as the outdoor conditions are allowed.
The slide device is designed in a surface, which is designed according to the terrain and the surrounding environment, and can be set on the hillside, which can use the natural terrain to form a slope, no more manuality. It is also possible to set up the fun of the slide while sightseeing. Xi'an Qiqiang Duxing Slide can be built on the lake, can be elected in the mountains or installed in the playground. In summary, the terrain is relatively low, even if there is uneven place, it can achieve a good experience effect by treating the foundation. The advantage of the dry snow slide is that this is a very novel play experience.
Xi'an Colorful Drought Slide: Colorful land, colorful experience
The slope of the drought slide is generally not very large, and the perspective of the outdoor slide is similar, so the children can also experience this project. If it is a natural snow field, then adults must worry about the child, but the safety of the Si'an color drought slide is very good, and the children can be assured to experience. The use of the snow ring is relatively simple, there is no dangerous source around. The slide equipment does not require a power system, and the weight is naturally declining. There are staff from the top of the slide to the bottom side, which can be well secured. There is a very good experience in the decline, the body and mind can get great relaxation, which is a good choice for relief pressure.
related suggestion:Colorful slide operation Dry snow slide precaution Rainbow slide equipment