Xi'an Colorful Drought Snow Slide: Wellness Relaxation
Views: 345 Author: Site Editor Publish Time: 2019-05-29 Origin: Site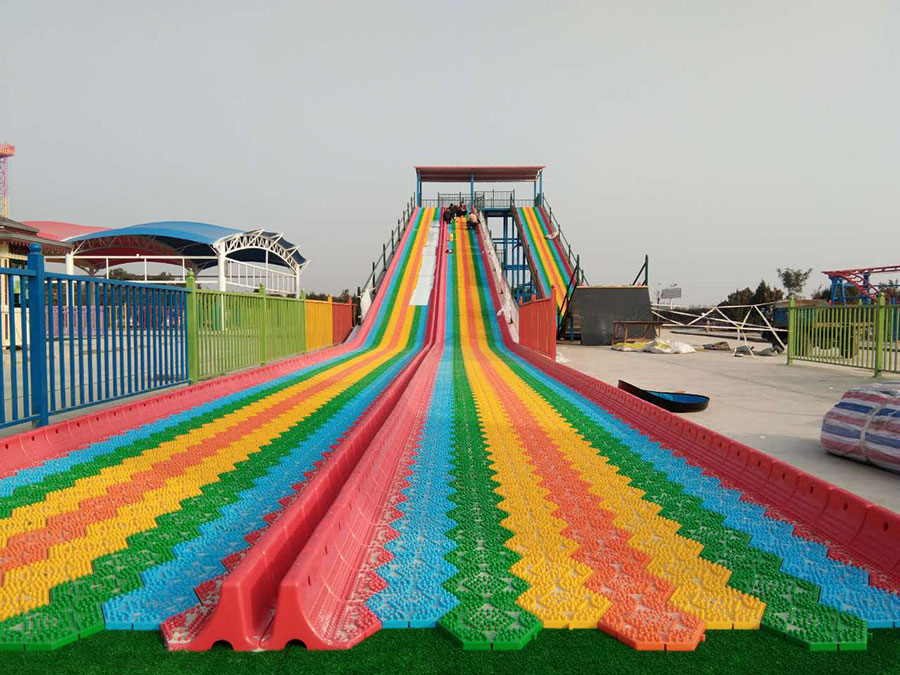 Many people will go to the holiday leisure on weekends, provide you with a good goal - Xi'an Colorful Drought Slide. The colorful roller slides they launched are very fun, the same slide, more than 100 meters long, can bring skiing, it is worth playing together! Look at people's respective people to see this project very hot. If you want to start a business, then this is a project worth investing, it can bring rich benefits.

Xi'an Colorful Drought Snow Slide: Wellness Relaxation
The newly-fashioned experience, so that there is no snow, you can experience the fun of skiing. I rarely snow in the south, let alone the natural snowfield, butDrought snow slideYou can bring you skiing experience. This colorful slope can be set up on the hillside, laying equipment according to the mountain trend, people can experience the experience of gravity decline in the snow ring, very interesting. This experience is achieved by natural strength, not bumps and undulations on the role of mechanical power and electricity like a roller coaster. The security and interest of this project in Xi'an, the Queen, which is a very good amusement project.
Rich project content is a good place to relax. After a week of work, I want to relax on the weekend, this project can let everyone release themselves as much as possible, let the body and mind have been well released, slowing the pressure. Because the thrill of gravity acceleration can be experienced during the decline, people can have a feeling of freedom. Xi'an Qiqi Fu Snow Slide and Real Ski Experience are similar, very fun. This project is suitable for all kinds of people, does not require professional technologies, as long as they are sitting on the snow ring, it can be achieved by gravity and mountain tilt angles.
Xi'an Colorful Drought Snow Slide: Wellness Relaxation
Simple operation, safe guarantee, low business difficulty, and higher yields. The maintenance of the Si'an color drought snow slide is simple because the quality of the material is durable, the slide and the snowy are durable. Service staff don't need professional skills, just help visitors enter the slide and sit in the snow ring. It is very simple to operate, and the equipment itself is not too dangerous, and the mountains have been reinforced, and the slides are plastic materials, and they are not too dangerous to fall. The width of the slide is between two meters to three meters, enough to accommodate multiple people and slide, next to the fence, can guarantee everyone's safety.
related suggestion:Colorful slide investment Drought snow slide Rainbow slide investment