Drought snow rainbow slide with you to experience simulation ice and snow
Views: 330 Author: Site Editor Publish Time: 2019-06-04 Origin: Site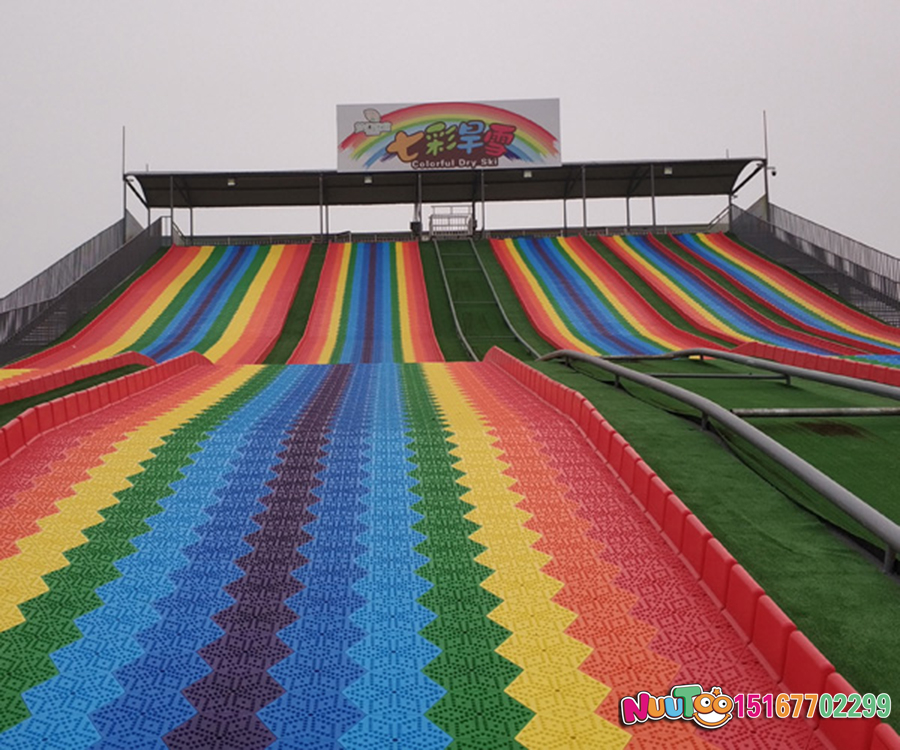 The track of the Rainbow slide in the snow is spliced ​​with simulation ice and snow, but its color is more rich, as if a rainbow is in the air. The dry snow slide can realize the real ice and snow experience, slipping from the top of the mountain to the foot of the mountain, very fun. Friends in the south are rarely experienced such a project locally, even if they live in the north, they can't go to the snowflves for a year. With this dry snow slide project, we can experience this skiing of this ski at any time.
Drought snow rainbow slide with you to experience simulation ice and snow
Dry snow rainbow slideIt is made of composite materials, and it can be achieved for the outdoor environment. The mass of the slide is good, wear resistance, can reduce the cost of maintenance, increasing the level of investors. Such investors can bring better services to visitors in operation. The composition of the slide is rich in color, and it can be assembled according to the rainbow color. It can also become a landscape in the distance, which looks very beautiful. The combination of these materials is arranged in an orderly manner, and the installation is performed according to the angle of the hillside, and the ground is completely fitted, and the safety is very safe.
In the past, everyone liked the ski resort to experience the fun of skiing. Now there is a drought rainbow slide to meet our needs of skiing in the four seasons. This rainbow can operate as long as there is a broad venue, and it needs to be limited. As soon as the slide is set, it can be equipped with some snowy circles. Tourists sit on the snow ring to slide on the slide, this experience is achieved through its own gravity, not with external force, this and the real ski experience very similar, and no professional technology and equipment. This movement is suitable for most tourists, simple and interesting.
Drought snow rainbow slide with you to experience simulation ice and snow

The splicing pattern on the slide of the Rainbow slide project is the shape of the snowflake, and it is colorful snowflakes, which adds a true feeling, as if they are in a multicolored ice world. You can also add some other amusement devices around, which makes it more fun, and children will like this environment very much. The real ice and snow world is not easy, but the experience of the slide can be experienced at any time, with this slide, there is a fun place to weekend, you can play together, you can also achieve sports fitness. It is a very good entertainment.
related suggestion:Which colorful slide is good Dry snow slide precaution Where is the rainbow slide?